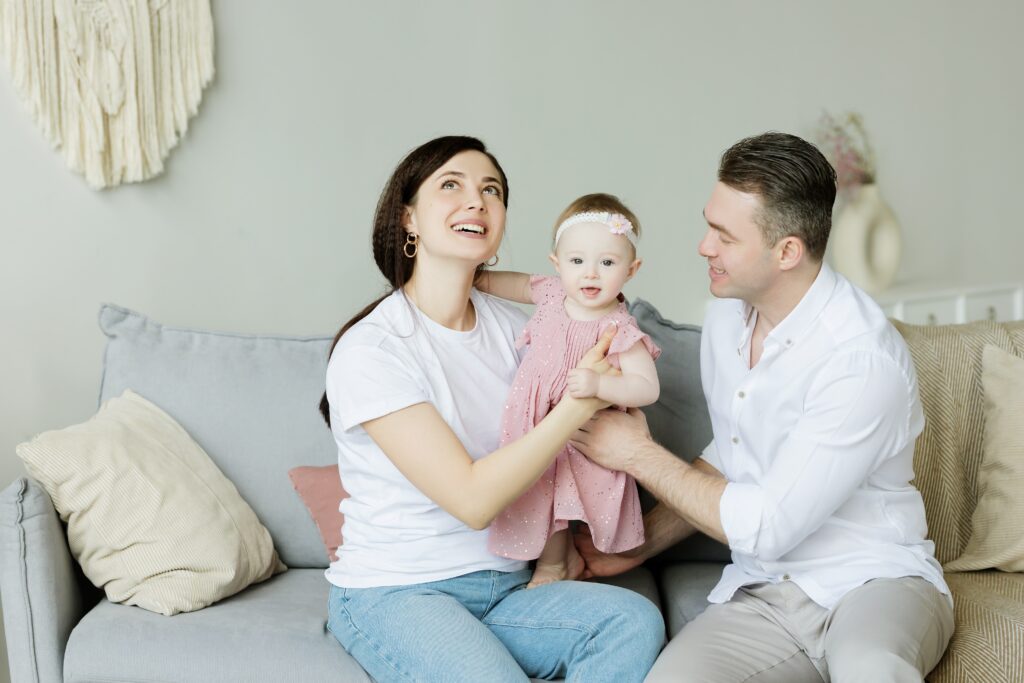 Photo by Anastasiya Gepp from Pexels
At first glance, James Arnold looks like an insurance company's dream client. The Richmond, B.C., resident has owned his current home for more than two decades, has been with the same insurance company for almost 20 years, and in all those years had never made a claim. At least, not until recently when a tree fell on his property, clipping his detached garage and ripping the power lines right off his home. "It was a small claim," he says, "at a cost of only $3,000 after the deductible."
Arnold wasn't naive. After the claim was settled he knew his home insurance rates would rise, but the 15% hike in his rates was far more than he anticipated. It was particularly hard given that Arnold, along with many of his neighbours, had already been subject to a recent policy-wide 7.5% rate increase the year before and a 6.5% premium increase the year before that. All told, Arnold saw his home insurance payments jump up by almost one-third in just three years. "When I shopped around, I found that rates had gone up everywhere," he says.
Arnold and his West Coast neighbours aren't alone. Residents in Ontario saw their home insurance rates increase by an average of 63% between 2011 and 2021, according to a recent RATESDOTCA study. In the same time frame, homeowners in Alberta had to absorb an astonishing 140% average increase to their house insurance premiums—from an average annual rate of $741 in 2011 to $1,779 in 2021. In the same study, data confirmed that the average cost of homeowner insurance increased more than three times the rate of inflation, over the last decade.
These homeowner rate increases are likely largely being driven by three significant factors: higher prices for building materials, extra costs due to supply-chain disruptions and the escalation of extreme weather and natural disasters, both local and international. (To learn more about how climate change might impact your home insurance coverage, read this.)
These extra costs result in ongoing homeowner insurance rate increases—a trend borne out in the data collected and distributed by The Insurance Bureau of Canada (IBC), the trade association that represents home, auto and business insurance companies across the nation. According to IBC data, personal property claims have more than tripled since 1996—up 213%, from $2.3 billion to almost $7.2 billion.
While the IBC concedes that rising costs for goods and services, bigger, fancier homes and aging infrastructure all play a part, the main culprit for increased claim rates and rising insurance costs is extreme weather, such as ice storms, severe cold snaps and heavy rainfall. Flooding, in particular, has caused home insurance claims to soar, with payouts due to severe weather doubling every five to 10 years since the 1980s. 
"Over this past decade, the insurance industry has been paying out an average of $2 billion annually in severe weather damages," explained Rob de Pruis, director of consumer and industry relations with the Insurance Bureau of Canada (IBC), while speaking to Global News in November 2021, shortly after the BC floods. "In the decade before, that number was just over $600 million, so we've seen some very significant increases."
Get personalized quotes from Canada's top home insurance providers.
You will be leaving MoneySense. Just close the tab to return.
Recent flooding in several parts of B.C., in November 2021, will only add to the ongoing insurer costs and this will eventually be passed down to individual homeowners. According to Matic, an American online insurance agency, North American homeowners can expect an average rate increase of 4% in 2021 (or when their policy comes up for renewal). Depending on where you live, rates could double or even triple, even if you don't make a claim. In some cases, you'll be required to do more to protect your home from severe weather events or settle for less coverage—or none at all— especially if you live in an area that's prone to catastrophic weather such as flash floods.
In the wake of record catastrophic weather events, bigger and more expensive homes, and aging infrastructure, insurance companies are changing their approach to home insurance. Coverage terms are constricting, sub-limits are being introduced, and deductibles are increasing even as overall rates rise incrementally year after year. But that doesn't mean homeowners are completely at their mercy. In fact, there are a number of steps you can take to keep your rates at reasonable levels. To help, here are five proactive steps you can take to help mitigate the impact of rising costs on your home insurance premiums. (For more on lowering your home insurance costs, read this.)
Protect your home
Ron and Julie Langford knew they were in for a long, stressful night when the river behind their Calgary home swelled up past its banks and started spilling across their 75-foot back lawn. It wasn't long before there was a knock on the door from the fire department—telling them that the city-run pumping station was failing and a neighbourhood-wide evacuation was imminent. It was June 2005 and Calgary's Bow River had burst its banks due to three torrential storms.
Desperate to save their homes, the Langfords (we've changed their names to protect their privacy) and their neighbours built a sandbag barrier about 35 feet from their back doors. Hours later river water surged into the neighbourhood pumping station, preventing it from pushing sewage to the water treatment facility. A mere 48 hours after the Bow River burst its banks, the Langfords' home was sitting in 6.5 feet of stagnant water. Their furnace was fried, their electrical system was destroyed and there were obvious signs of excrement on the basement walls. The clean-up would cost the Langfords just over $80,000 and it would take four years in court—and a ruling in their favour—for the insurance company to pay for the damages.
"Weather events that used to happen once every 40 years are now happening once every six years," says Sharon Ludlow, former president of Aviva Canada. These more frequent and more severe storms are pushing up claim costs, which results in higher premiums. The impact of the 2013 Alberta flood was assessed at approximately $5 billion. The clean-up bill for that 2013 storm came to $1.9 billion—and until the B.C. floods, it was the single most costly disaster in Canadian history.
While flooding can be fast, furious and hard to prevent, there are methods of protecting your home from water or other weather-related damage.
"Like most preventative measures, a lot boils down to homeowner maintenance. Make sure your eavestroughs and downspouts are clear from debris (this includes pruning back large trees or bushes) and your landscape is graded and slopes away from the house," says Dan Sandink, director of research at the Institute of Catastrophic Loss Reduction.
Neglecting to remove the foliage and plant debris on your property only puts a strain on your home's ability to move water away from its foundation. "Allowing water to drain away from foundation walls goes a long way to preventing a claim," explains Sandink.
Another item on your task list should be to disconnect downspouts from city drains and from going into the ground (where your home's exterior walls meet the foundation). By reducing the amount of water that drains directly into street drains, you minimize the chance of a sewer back-up—quite often a dirty and expensive claim to make.  
"These simple steps often require little labour, time or money," says Blair Feltmate, professor and head of the Intact Centre on Climate Adaptation at the University of Waterloo, "but they go a long way to reducing the possibility of a claim or the risk of a rate increase."
Keep your credit score high
Another way to reduce your home insurance costs is to pay attention to your credit score.
It's a well-known fact that actuaries really love numbers. They crunch statistics on weather, claim location, age, occupation, home size and a raft of other factors to help determine insurance premiums. But the one factor actuaries love the most is your credit score. As one industry insider explained: "If I could use only one metric to assess risk and set pricing, I would choose credit scoring. Nothing else."
On the surface, the use of credit scoring appears to benefit homeowners who work, pay their bills on time and are responsible members of society. But studies out of the U.S. show that while credit scoring favours responsible credit users, it can penalize other insurance clients unfairly.
According to the studies, anyone who is in a lower income tax bracket, pays cash for most transactions, is retired or is single can be penalized when credit scores are used. "If you pay bills in cash or rely on a line of credit or loan, like a small business owner often does, then you'll have a terrible credit score even if you always pay your bills on time," explains Michael Brattman, the former vice-president of personal insurance at Erb Insurance Brokers.
Still, despite knowing its limitations, Brattman and other insurance brokers will often advise clients to provide their own credit scores when applying for insurance. Unless you personally happen to fall into a penalized group, it's more likely your premium will be lower if you authorize use of your credit score than if you don't.
But Adam Mitchell, president of Mitchell and Whale Insurance Brokers, sees a larger issue with using credit scores when rating an insurance policy. "Credit scores emphasize each individual's probability of risk," says Mitchell, and that was never the intent of insurance. "The theory behind home insurance is the same as the theory behind universal health care," says Mitchell. "The premiums of the many pay for the claims of a few."
He worries that those who don't fit the mould as "responsible citizens" could end up shouldering astronomical premiums they can't afford. "It's an erosion of what insurance is supposed to be: a cost-effective answer to catastrophic loss," says Mitchell.
For the average homeowner, the key is to check your credit history and credit score at least once per year. These days, it's as simple as completing an online form or printing it off and mailing or faxing it to TransUnion and Equifax.
Be proactive and shop around
Once a year, you should also schedule an hour or two of your time to read, review and comparison shop homeowner insurance policies.
Many policies automatically renew and your insurance company will tend to make little increases each year without a lot of fanfare. Like James Arnold, who saw his rates rise by almost one-third in three years, you could find that those little rate increases add up fast. The solution is to watch for your insurance renewal documents, take the time to read them carefully, and if you do notice an increase, go online or turn to your phone to see if you can find a better deal.
That's what Margaret Culto did (name changed to protect her privacy) when she got her policy renewal letter in the mail at the end of this October. "I saved $500 with just a few phone calls," explains Culto. "Not bad for 30 minutes of work."
Another option is to call your current insurance provider to see if there's anything they can do to lower your rates. Tell them you're considering leaving for another provider, unless they can help to keep your rates in check. Don't be surprised if they ask you questions about your home, how you use the property or what updates you've made—all of this factors into how expensive, or cheap, your policy rates will be that year.
Next, consider increasing your deductible. The deductible is the amount you agree to pay on a claim, with the balance of the cost paid by your insurance company. It amounts to $500 on most home owner's insurance policies. But you may be able to reduce your premium by increasing the deductible to $1,000, $2,000 or even $2,500.
For even better rates, more access to coverage and higher limits, ask your insurance company what other discounts they provide. For instance, installing carbon monoxide detectors, not just smoke detectors, can mean a discount as can an updated roof or new eavestroughs.
Be honest with your insurer
During your annual chat with your insurance provider be mindful of any changes to your home's use or structure. While claim costs and rates are certainly rising due to climatic events, our propensity for bigger and better homes is also a significant factor.
To put this in perspective, let's consider the average size of a newly-built home in 1950, which was 800 square feet, according to the Canadian Mortgage and Housing Corporation. By 2005, our average housing space had almost tripled, to 2,300 square feet. This trend continued with the average new build now above 2,500 square feet in 2020.
Older homes are growing too, with Victorians getting additions, bungalows getting second floors, and attics and basements getting a second life as renovated, usable space.
And it's not just added living space that increases repair and rebuild costs, once a claim is processed. Materials and finishes are more expensive these days, further increasing the cost of claims. Where we once installed laminate countertops, now the standard is granite. Basements used to be wood-panelled rec rooms with an old sofa and TV, now they house big-ticket items such as media centres and customized family rooms.
Get personalized quotes from Canada's top home insurance providers.
You will be leaving MoneySense. Just close the tab to return.
In fact, in many urban centres where space is at a premium and housing is expensive, renovated basements are now extensions of our work/live/play lifestyle and that makes this space particularly vulnerable. Not only do these sub-grade spaces routinely contain high-end TVs, sound systems and fine furniture (the average cost of a basement remodel is just over $61,000, according to HGTV), but this part of the home is also prone to more flooding. 
That combination can end in disaster, as one family in a high-end North York neighbourhood discovered in the spring of 2014. They had a catastrophic sewer back-up after the builder failed to install a backflow valve. As a result, the home's basement—along with two nanny suites and a state-of-the-art media centre—were destroyed. The total cost of repairs was a staggering $140,000 (not including the time-value cost after it took months to clean and repair the space).
"The key is to make sure your insurance policy is a reflection of your current home," says Adam Mitchell, president of Mitchell and Whale Insurance brokers. Neglect to update your insurance provider on the current state and use of your home and you could find yourself covering expensive replacements or, worse still, fighting in court for coverage.
Petition your politician
There is one final step you can take to help keep home insurance rates from skyrocketing: Bug your city councillor and member of parliament.
Turns out the final factor in ongoing climbing rates is the impact of aging infrastructure.
Our big cities have expanded rapidly—we've paved over land that helped to drain away water and overloaded storm drain systems that were built back in the 1950s and '60s.
"Across Canada, outdated storm and wastewater infrastructure have resulted in increased flood damage to homes," explains Feltmate.
The damage to Ron and Julie Langford's house from the overflowing river was bad, but the malfunctioning pumping station made the situation much worse.
Unfortunately, not enough has been done to update Canada's aging infrastructure since the Alberta floods. In 2015, the Intact Centre on Climate Adaptation released a report based on a quantitative analysis of the 16 largest cities in Canada and graded them from A to E on their flood preparedness based on seven measures, including whether they had up-to-date flood risk maps, if they knew where floodwaters would go should a big storm hit, whether councillors and city planners had directions not to build on floodplains and whether the city had a good water drainage plan. Overall, the average score was a C plus.
The study was repeated using data from 2015 to 2020 and the overall score was still a C plus. During an interview in February 2021, when the latest report was released, Feltmate stated: "Cities are not advancing rapidly in terms of preparedness for climate change, extreme weather risk and particularly flood risk."
The biggest area of weakness for every city in the report: physical infrastructure. "So there's a lot of room for improvement," Feltmate said.
This won't be welcome news to the 7,000 residents of Merritt, B.C. On November 15, 2021, city officials released an evacuation order for the entire city after high floodwaters rendered the city's wastewater treatment plant inoperable for an indefinite period of time. The potential for health risks due to a lack of sanitary services forced the city residents to abandon their homes at a time when roads and other infrastructure were collapsing and cutting off potential aid.
Aging infrastructure doesn't just pose a problem when it comes to flooding and sewer backups. Intense population growth in Toronto, for example, has caused a serious strain on electricity generating and distribution resources. This increase in demand—up 58% since 2009—combined with antiquated infrastructure has resulted in an increasing number of brownouts and blackouts. Loss of power leads to additional problems, sometimes with catastrophic results. During the 2013 ice storm, more than $200 million in damages was caused and 27 people died when over a million residents in Canada and sections of the Northern U.S. lost power.
After the floods in B.C. made headlines across the nation, Dylan Clark, a senior research associate at the Canadian Institute for Climate Choices, spoke to the media about the "huge gap" in funding for communities to implement risk management and resiliency plans when it comes to climatic impact on aging infrastructure.
It's "really important that all orders of government—particularly provincial and federal—help mobilize that capital so that [municipal] governments can make the investments they know they need to make," Clark said.
For homeowners, a letter or a phone call will help put this issue front-and-centre for elected officials. "In many cases, it's the fiscally prudent approach," Clark explained during a CTVNews interview. "We'll be incurring massive costs if we don't increase resilience and start building better and building protections for communities."