Extra expense coverage is a kind of business insurance that pays for the temporarily increased costs of running your business after an accident or disaster.
Extra expense coverage can help pay for things like:
Renting temporary office space while your building is repaired.

Renting specialized equipment while waiting for yours to be replaced.

Paying contractors overtime so repairs can be completed faster.
Consider getting extra expense coverage if you'd have to continue your operations after a disaster instead of shutting down temporarily. You can often purchase extra expense coverage alongside business interruption insurance , and it may be included in business owner's policies or commercial property insurance policies, as well.
What's the best fit for your business?
Answer a few questions and we'll match you with an insurance partner who can help you secure quotes.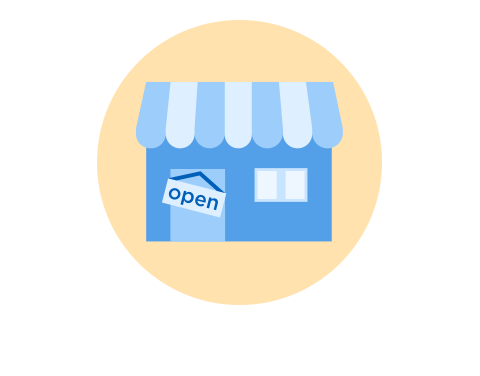 What is extra expense coverage?
Extra expense coverage helps you manage the increased costs of doing business after property damage.
Business property insurance pays for repairs after covered losses, like a fire, explosion, vandalism or sprinkler leakage. But while those repairs are taking place, your business might need to change its day-to-day operations. That's where extra expense coverage comes in.
Extra expense coverage pays for a few different kinds of expenses:
Finding and equipping a temporary space. If your business can continue its operations at a temporary location, extra expense coverage pays for renting and outfitting the new space.

Expediting repairs to return to your old space sooner. If operations can't be continued, extra expense coverage can pay to minimize the length of the disruption.

Spending extra money now to reduce the insurer's costs later. For example, you could buy equipment to use temporarily to help save the insurer money in the long run.
Note that extra expense coverage only applies if the cause of loss — the accident or disaster that damaged your property in the first place — is covered by your commercial property insurance policy or your business owner's policy, or BOP. Make sure you know which events your policy covers and which are excluded. Common exclusions include damage from flooding, earthquakes and fungus.
Extra expense coverage vs. business income insurance
Extra expense coverage and business interruption insurance, which is also known as business income insurance , both help businesses stay afloat after property damage. But they cover different types of loss.
While your property is being repaired, business income insurance makes up for the money your business would have made if it had been able to keep operating normally. Extra expense coverage provides additional money you need to spend to continue business operations.
In general, if your business could withstand a temporary shutdown with the help of business interruption insurance, you probably don't need extra expense coverage. But if you would need to keep operating — if your business is seasonal and disaster strikes during busy season, for instance — try to buy a policy that includes extra expense coverage.
Extra expense coverage and business interruption insurance are often sold together as one insurance policy, though it is possible to buy business interruption insurance without extra expense coverage.
How do you get extra expense coverage?
You may already have extra expense coverage as part of your business owner's policy, commercial property insurance policy or business income insurance policy. Some BOPs and commercial property insurance include business income insurance without extra expense coverage, so read your policy closely to figure out if you have both types of coverage.
In general, you can't buy extra expense coverage on its own — you'll need to buy another insurance policy that includes it. Start by focusing on what type of insurance policy suits your business best, then look for one that includes extra expense coverage.
If you don't have business insurance and need basic protection: Consider a business owner's policy. A BOP is a convenient way to get general liability insurance and commercial property insurance, and some insurers, such as biBERK , include business income and extra expense coverage in their BOPs.

If your business has multiple locations or valuable equipment: A commercial property insurance policy can usually offer higher limits and more tailored coverage than a BOP can. Hiscox Insurance sells commercial property insurance policies that include business income insurance and extra expense coverage.

If you only need business income insurance: Most businesses should have a BOP or commercial property insurance policy. But if your existing policies lack business income insurance, Nationwide and Huckleberry can include extra expense coverage in business interruption insurance policies.