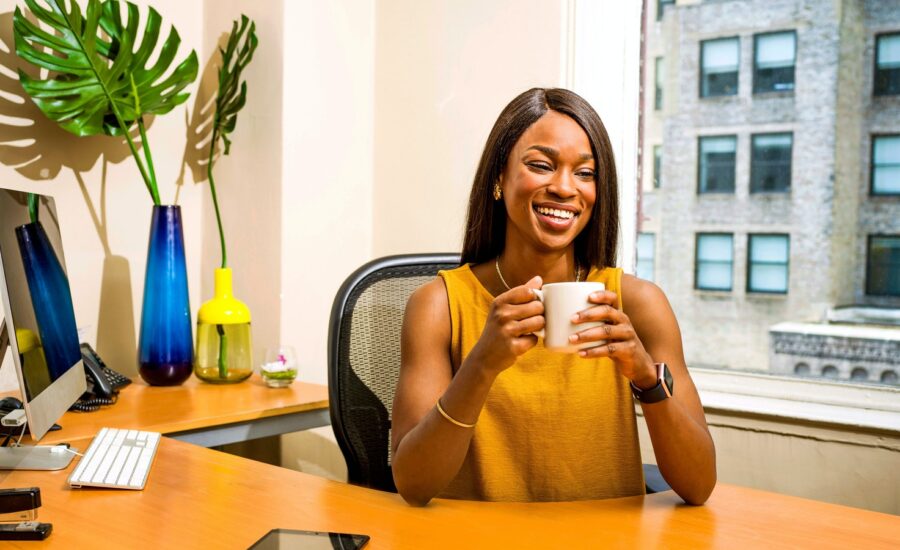 Photo by Jopwell from Pexels
If you're like many Canadians, you're probably weighing working with a financial advisor. Maybe you've just gotten married, started a business, expanded your family or come into an inheritance, or you're planning your financial future as you approach retirement.
A financial advisor can be an invaluable resource in taking stock of what you currently have—and in developing strategies to protect and grow those assets. An advisor can provide a blueprint for your financial goals, identify what insurance products you need, help with tax planning and offer advice regarding your investments, savings and budgeting strategies.
What's also important is that you find someone reputable who you can trust—a person who will be a good fit for you. Here's how to ensure that process goes smoothly.
Narrow down your search
To find potential advisors, you can ask around for recommendations, or you can use MoneySense's Find a Qualified Advisor tool. All of the advisors listed in the tool are members of the Financial Planning Association of Canada (FPAC).
If you want to be able to visit your advisor in person, select someone who lives in your town or city. If you don't mind meeting by phone or video chat, many advisors now offer services remotely.
Book a meet-and-greet
Your first chat with an advisor can be brief, says Bily Xiao, a Certified Financial Planner (CFP) and the principal of Mobius Planning in Richmond, B.C. He says a 15-minute call or meeting should give you a good introduction to the advisor and give you a feel for the way they work.
This meeting should include a discussion of what you're looking for, the advisor's services and their pricing model—some are fee-only planners who charge by the hour or service, while others receive commissions or charge a percentage of the investment assets they manage on a client's behalf.
The discussion can also include what areas the advisor specializes in and whether they've worked with clients similar to you. "Ask the advisor to elaborate on their planning philosophy," says Xiao.
Timelines should also be addressed. Questions to ask include:
How often will you meet with the advisor?
How will meetings be conducted: virtually or in person?
What are their work hours?
You should come away from the meeting with a sense of whether you like the advisor and how their services will work with your financial goals, says Xiao. You should not feel pressured to hire the advisor on the spot.
"A good financial planner is unlikely to pressure you to make a commitment," he says. "I always tell my clients they should sleep on it. But if [an advisor pushes] for a decision, you can simply politely thank them for their time and explain you'd like to take some time to consider such an important decision."
Prepare for the discovery meeting
Once you've spoken to a few candidates and decided on an advisor, they should schedule a longer discovery meeting, typically one to two hours, to get to know you better, including your lifestyle, specific needs and financial picture.
To prepare for the meeting, gather your previous tax returns, insurance policies, group benefits plan information, pension statements, shareholder agreements, mortgage or debt terms, and any other documents that are relevant to your needs. The discovery meeting is also your opportunity to get to know the advisor, so write down the questions you want to ask.
The advisor will ask about your financial goals, discuss your comfort level with investments and map out possible investment scenarios. This might include optimizing a nest egg by "crafting one's retirement income in an efficient way," says Xiao, adding, "it's important to drill down" and determine not only a client's financial priorities, but also what may be missing from their larger financial roadmap.
The advisor may ask you to grant authorization to access your account on the Canada Revenue Agency (CRA) website, says Xiao. "We want to find out everything that is important to them," he says of his clients.
Review the advisor's letter of engagement
It's customary for clients and advisors to sign a letter of engagement before any planning work is done. This is a legally binding contract that outlines the scope of work, the time frame and what fees will be charged, says Xiao. The letter will include agreed-upon financial strategies, plus wording that acknowledges that these plans can be revised if necessary.
The letter will also mention how often the advisor will meet with you. It will include the advisor's relationship with other financial services companies, and it will outline when the advisor is legally able to share your personal financial information with the custodian of your assets or a provider of portfolio management services. The letter of engagement should include language around what will happen if you are unhappy with the advisor's services.
What to do if you have a complaint
If you have a complaint about your advisor or an issue arises, you should bring your concerns to the advisor first, says Xiao. "Clients are always able to reach out," Xiao says, whether that's via Zoom, email or phone or in person.
Why might a client complain? A few examples: an advisor shares financial information with a third party without client approval, an advisor did not make investing decisions in a timely manner or according to a client's wishes, an advisor provided inaccurate financial information or an advisor failed to disclose a conflict of interest.
If the advisor is unable to remedy the situation for an investing-related issue, contact the Investment Industry Regulatory Organization of Canada (IIROC). Or, for mutual funds, you can reach out to the Mutual Fund Dealers Association of Canada (MFDA). You can also contact the Ombudsman for Banking Services and Investments (OBSI), which helps resolve disputes between clients and financial services firms. For insurance-related issues, contact the insurance regulator in your province or territory.
While hiccups can occasionally occur, advisor-client relationships built on trust and solid communication can thrive. Xiao says that many clients are pleasantly surprised by the financial gains they achieve when working with an advisor. "Planning ahead with an advisor can increase income by thousands or tens of thousands per year."
Read more about advisors:
How to choose a financial advisor in Canada
How financial advisors can help at different life stages
7 questions to ask your financial advisor
Watch: Tips for choosing a financial advisor