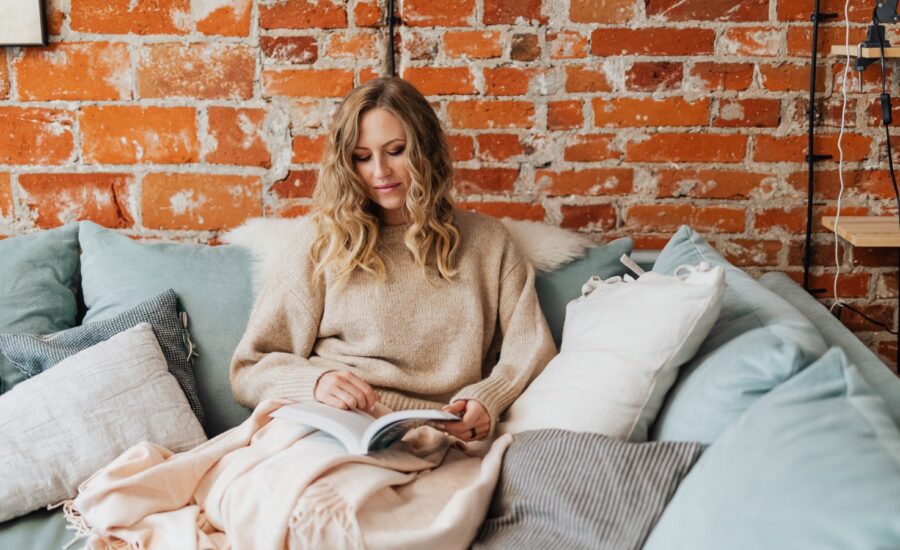 Photo by Karolina Grabowska from Pexels
The best personal finance books are engaging, entertaining and even enlightening, changing the way we think about and manage our money. Here are some of our top picks.
Money Like You Mean It by Erica Alini
Dundurn Press; softcover $21.99, e-book $8.69
It's evident the idea for Money Like You Mean It, a comprehensive guide for millennials and Gen Z to mastering personal finance in the current economy, was hatched well before the pandemic. 
It starts from the assumption that if you're a young adult living in Canada, you're likely struggling—to navigate debt, to earn a stable income, to imagine being able to "get a job, work hard, spend less than you save, and retire at 65," as author Erica Alini puts it. Frankly, for many young people, that hasn't felt true in years. 
But the fact that the book comes on the heels of a pandemic that has further disrupted our hopes regarding money, the housing market and our jobs makes it all the more relevant and useful to a generation searching for traditionally middle-class comforts. 
Alini, the personal finance reporter at Global News and a self-described "older millennial," pulls from personal experience and a decade of money reporting to compile practical tips for young people on everything from taming debt, investing and making sense of buy-now, pay-later options to saving for retirement, navigating the gig economy and negotiating a (long-overdue) raise. 
Alini sees a generation that has struggled to make sense of their financial lives. Her book offers a compass to get through the "daunting, overgrown jungle" of personal finance today.—Justin Dallaire
Rich Girl, Broke Girl by Kelley Keehn 
Simon Schuster; softcover $22.99, e-book $9.99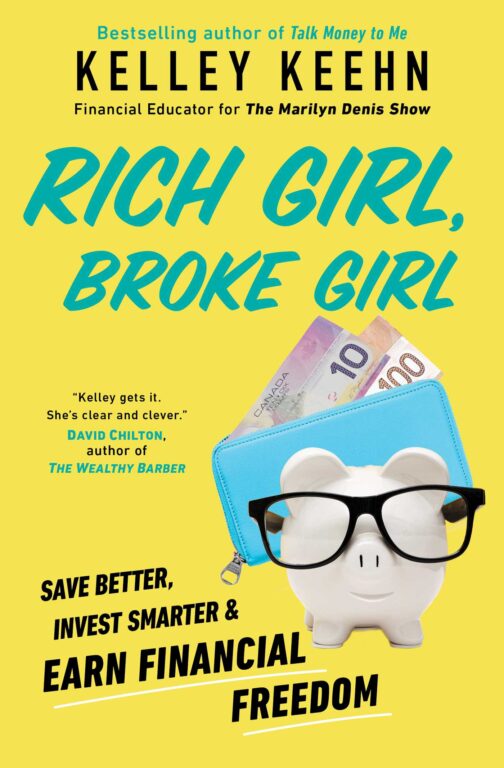 If you can't keep your eyes open while reading a personal finance book but have no problem devouring tales of financial woe on, say, Reddit, this book is for you. Kelley Keehn—a Canadian personal finance educator and best-selling author of Talk Money To Me—writes about finance with a people-first approach. 
Through anecdotes about real women, she sheds light on common financial pitfalls and gives solutions for how to avoid and overcome them. Stories of women who struggled to pay off credit card debt, who let partners control their finances and who let fear keep them from taking financial risks serve as a springboard for Keehn to discuss things like budgeting, investing, tax shelters and financial planning.
While anyone can benefit from these takeaways, Keehn wrote this book for women. Why? In Canada, women control one-third of the country's financial assets, and this figure is set to grow. Even so, younger generations are taking less initiative when it comes to their finances. And, as Keehn recounts, when women take less initiative with their finances, repercussions may follow—for instance, two-thirds of women whose partners are the primary breadwinner feel trapped.
Through relatable stories and a strong dose of judgment-free wisdom from Keehn, readers will become more aware of their money missteps and more empowered to take control of their financial futures.—Courtney Reilly-Larke
House Poor No More by Romana King
Houndstooth Press; softcover $13.99, e-book $8.99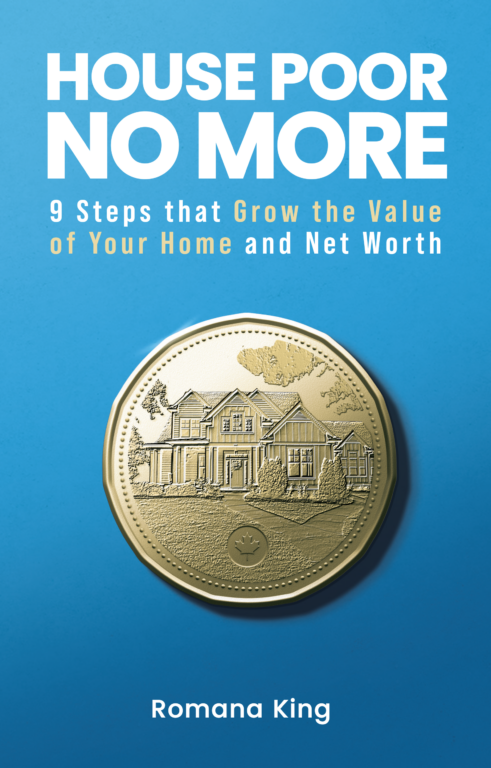 Romana King is the friend you wish you had when buying a house, dealing with repairs—or, really, anything involving money and your home. In her new book, she sounds like a calm, cool confidante who's been there, done that. 
In a nutshell, the book is about the value of your home. King explains that it's not just about the listing price, the rebuild price or even the market value. She walks us through how a home can be a long-term investment, if you look at the numbers right: from bidding wars to down payment funds (what she calls saving for a down payment) to insurance to repairs to utility costs to managing debt. It's a lot, but that's what makes House Poor No More a helpful guide for first-time home buyers or even those higher up on the real estate ladder. 
Essentially, King gives you the long-term picture and puts all the costs into perspective. Need a new roof? The quotes are big enough to have you questioning home ownership. But all those large expenses (and the little ones, too) have a purpose in growing and maintaining your home's value. Having read the book, I already feel more confident about talking to contractors.
The key, though, is the numbers. King gives current average costs for everything. Every. Thing. This book will be a resource for years to come—you'll just need to update the numbers.—Lisa Hannam
Broke Millennial Talks Money by Erin Lowry
TarcherPerigee; paperback $22, e-book $13.99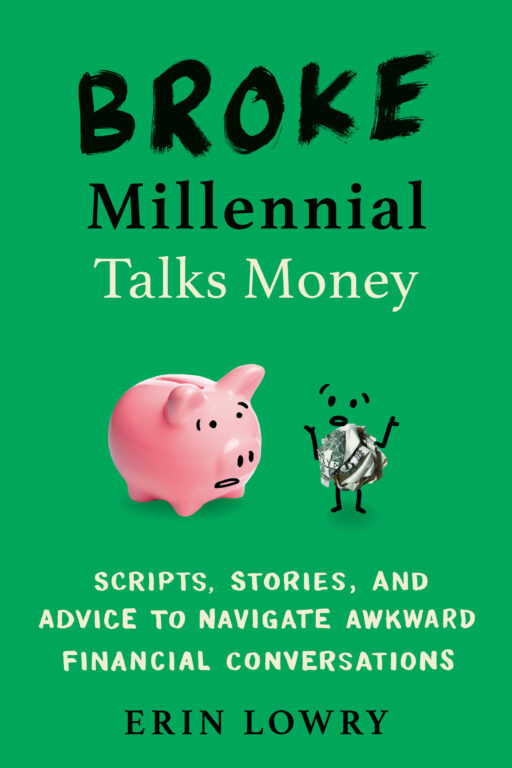 As someone who's 22 and new to the confusing and often crazy world of personal finance, I can attest to the fact that talking about money is extremely difficult. Luckily, Erin Lowry—the best-selling author of Broke Millennial and Broke Millennial Takes On Investing—has advice to make it less awkward, and her writing is so down-to-earth and engaging that even a financial novice like me can understand. Her new book reads as if you're having brunch with a long-time friend you can talk to about anything, including the often taboo topic of personal finance. 
Lowry shares ideas for talking about money with co-workers, romantic partners, friends and family. With friends, for example, should you share your salary and net worth—and what if your money situations are really different? One of the hardest-hitting lessons I learned is that "context, context, and context" (as Lowry puts it) means everything when discussing income with friends. Before sharing your numbers, she says, ask yourself why you're doing it. Are you providing insight to motivate a friend to get out of debt or negotiate a raise, or are you flaunting what you've got? 
Lowry not only arms you with a variety of personal finance tips but also challenges you throughout the book. One example: send out a few emails to your co-workers asking about their respective salary ranges, so you can better negotiate a raise. Another simple yet effective challenge: practice at least two negotiation strategies. 
Broke Millennial Talks Money is not only a worthwhile read but also an essential source of advice, complete with helpful scripts, for anyone trying to navigate awkward money conversations. This book gave me the confidence and ability to have these important discussions.—Luca Tatulli
The Money Master by Sandy Yong 
Black Card Books; softcover $20, e-book $3.94 via SandyYong.com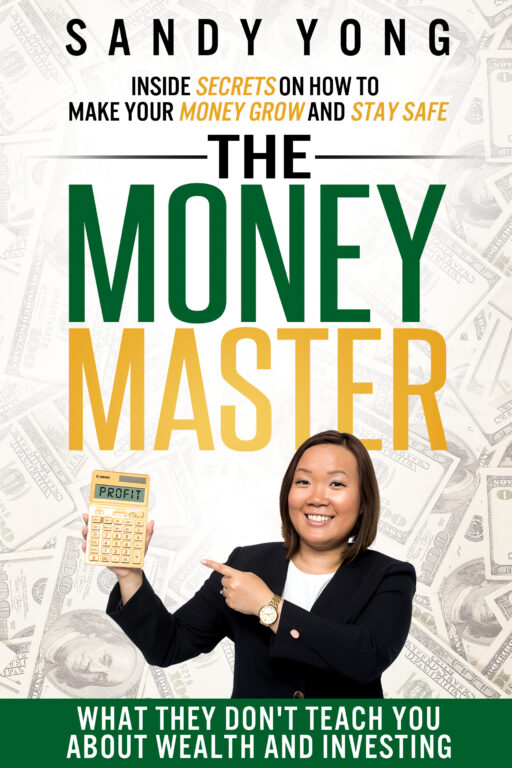 Sandy Yong is passionate about personal finance, and it shows in her debut book. The Money Master is a slim volume compared to other guides, but she covers a lot of ground, from developing healthy money habits and setting financial goals to protecting your hard-earned wealth, planning for retirement and becoming a self-directed investor. 
What Yong sacrifices in depth, she makes up for in enthusiasm and candour. The self-described "money nerd" shares details about her own financial journey—including the painful investing experience in her 20s that led her to take control of her finances rather than depend on an advisor. 
Too often, Yong says, people feel embarrassed about or intimidated by money, but with persistence and patience, anyone can understand the principles of building wealth and set themselves on a path towards financial freedom. 
Filled with practical tips and peppered with expert advice, The Money Master is an especially good pick for recent grads and younger adults who are just finding their financial footing.—Jaclyn Law
Enter for a chance to win a book!
We're giving away one copy of The Money Master by Sandy Yong (retail value $20) and one copy of House Poor No More by Romana King (retail value $13.99) to MoneyFit newsletter subscribers in Canada, excluding Quebec. Winners will be chosen at random from the subscriber list. Each person whose name is drawn will be required to correctly answer a skill-testing question: (6 + 4) – (10 / 2). Contest closes Monday, Jan. 31, 2022, and the draw will take place on Tuesday, Feb. 1, 2022. The chances of winning are approximately 1 in 12,000. Winners will be notified with the email they used to sign up for MoneyFit. This competition is free to enter, and no purchase is necessary. Not available to residents of Quebec.