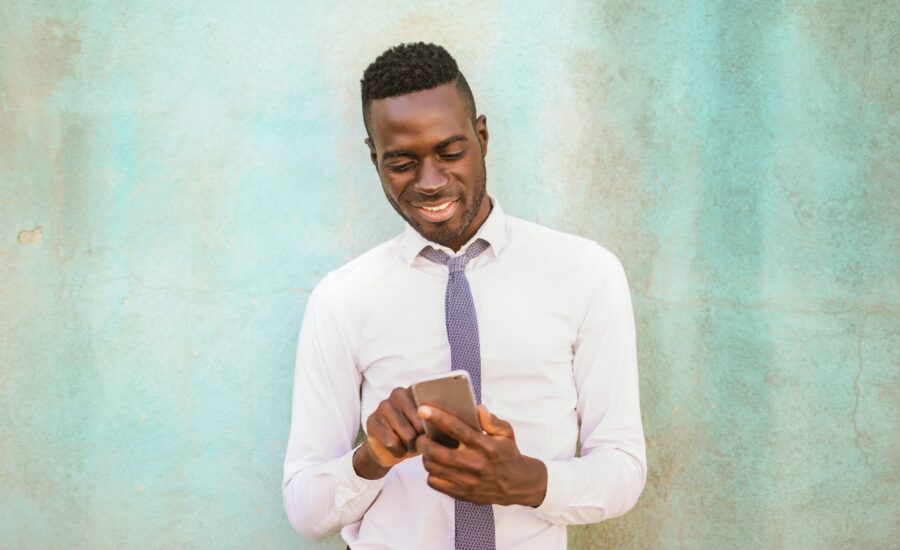 Photo by Andrea Piacquadio from Pexels
Should you invest in stablecoins? Unlike the more dominant cryptocurrencies like bitcoin and ethereum, stablecoins are digital assets whose value is tethered to another asset, such as a fiat currency, a commodity or other cryptocurrencies.
Since these coins are tied to an asset, usually a fiat currency like the U.S. dollar, they're believed to be more "stable" than their substantially more volatile crypto peers. It's this perceived sense of stability that makes stablecoins an attractive option for many investors looking to play the virtual coin market without the ups and downs.
Stablecoins have been around since 2014, but their popularity has soared over the past year, pushing their combined market cap past the US$100 billion mark in 2021. This rapid increase boosted the visibility of one of the leading constituents of the stablecoin market: USD coin (ticker symbol USDC), the eighth-biggest cryptocurrency by market cap—currently sitting north of US$41 billion, as of Dec. 8, per CoinMarketCap.com.
The coin owes its sharp rise into the public consciousness to payment processing giant Visa, which announced in March 2021 that it would support transaction settlement using USDC. The move instantly raised the coin's profile and enhanced its validity. If this piques your curiosity about stablecoins, here's a closer look at USD coin, one of the best-known stablecoins out there, and how Canadian investors can buy it.
What is USDC?
To understand USD coin, it helps to know what stablecoins are and how they function. Stablecoins are privately issued cryptocurrencies whose value is anchored to an underlying fiat currency or commodity. For example, USDC is pegged to the U.S. dollar on a one-for-one basis.  
"Stablecoins allow an investor to buy the same amount of stablecoins using the same amount of fiat currency—for example, US$100 for 100 USDC," says Jeremy Cheah, associate professor of crypto-finance and digital investment at Nottingham Business School.
Likewise, you can redeem US$100 with 100 USDC with no fees. USDC, therefore, is backed by "fully reserved assets equivalent to the amount of USDC in circulation," he notes.
Because stablecoins are stable in value, they're more practical to use as money. "The value of other cryptocurrencies is volatile, and most of them are not backed by reserves," says Cheah. "While other cryptocurrencies could be used for speculative purposes, stablecoins have greater potential to be used for transactional purposes."
Stablecoins are often used as a refuge when a market downturn is anticipated. "USDC and stablecoins in general are extremely useful because they offer the benefits of crypto without the standard volatility associated with bitcoin or ethereum," says Ivan Payan, chief operating officer at Olyseum, an entertainment production company that deals in digital assets. As of Dec. 8, 2021, over 41 billion USDC are in circulation.
Moving to the mainstream
The growing usage of USDC across a range of applications is driving its mainstream adoption. This year, Visa chose to accept USDC to settle payments. Also, the U.S.-dollar-backed USDC could win big as emerging economies such as Africa and Latin America become leading stablecoin adopters.
Further, USDC can be used as a transaction currency to make purchases—such as virtual collectibles or other currencies—on ethereum blockchains. The stablecoin is becoming the preferred form of currency for non-fungible tokens (NFTs), one of the fastest-growing sectors in the crypto ecosystem, and it's helping to drive the broader adoption of decentralized finance (DeFi).
Investors could also use stablecoins to access DeFi products—such as crypto borrowing and lending—that can generate returns of 5% to 20% or more annually. "With the rise of DeFi, stablecoins offer another dimension that can be very attractive for more conservative investors who may be averse to volatility but want to accrue a nice annual percentage yield (APY) on their capital," says Payan.
Where can you use stablecoins—and what does the future hold?
You can spend USDC wherever vendors are willing to accept them and have a wallet to receive them. Beware, though, that since a stablecoin is tethered to another crypto asset or commodity, "its value will fluctuate depending on whether the collateral value goes up or down," cautions Cheah.
Yet, USDC is a better alternative to fiat currency within an investment portfolio that includes traditional securities such as stocks or bonds. An investor who wants to take out a DeFi loan, for example, must be able to provide collateral with other crypto assets such as USDC.
In fact, the growing acceptance of stablecoins has prompted some central banks to launch their own digital currencies, called central bank digital currencies (CBDCs). "Central banks recognize the tremendous potential associated with the stablecoin model, and they appreciate the omnipresent risk of losing part of the monetary control," says Payan.
Evidently, paper currency gets undermined every time new swathes of people shift to stablecoins, "especially young people whose lifestyles aren't anchored to fiat," Payan notes.
Where to buy UDSC in Canada
Canadian investors can buy USDC directly on a cryptocurrency trading platform that facilitates the purchase of digital assets in Canadian dollars.
Know that not all exchanges are built the same, even if they all provide access to crypto. There could be significant differences in their terms and conditions, features, safety protocols, technology, transaction fees, funding options and transfer and withdrawal mechanisms.
CoinSmart (ticker symbol SMRT) is a Canadian platform that is both easy to use and highly secure. By holding nearly all of its assets offline in "cold wallets," the platform keeps your investments out of reach of thieves. Cold storage is thought to be the safest and most advanced method of preventing cybercrime.
Once you've opened a CoinSmart account, it will be validated instantly. You can then fund your digital wallet with an Interac e-transfer from your Canadian bank account, or you can pay for your crypto purchases with a credit card, a bank draft or cryptocurrency you already own. Your CoinSmart account is credited the same day you make a deposit.
Seasoned investors can enjoy an enhanced trading experience by taking advantage of CoinSmart's Advanced Trade feature, which allows you to customize orders.
CoinSmart's competitive fee structure offers low or $0 fees for transactions, including deposits, withdrawals and trading. What's more, you can earn a $15 bonus when you refer a new user to the platform—once your account has been verified, you can share your referral link. When new users make a deposit, you get $15 and so will they.
Final word
As decentralized finance gains momentum and more people turn to stablecoins to transact across national boundaries and without intermediaries, the demand for stablecoins will continue to surge. This could be particularly beneficial for USDC as its connection to the U.S. dollar makes it one of the strongest and most stable cryptocurrencies in the world.
Better yet, unlike the U.S. dollar, USDC will continue to grease the wheels of digital and decentralized economies that run on crypto-based payments, DeFi, NFTs and smart contracts.
If you're a risk-averse investor who wants to get into crypto, UDSC may be your ticket to a market about to take off.