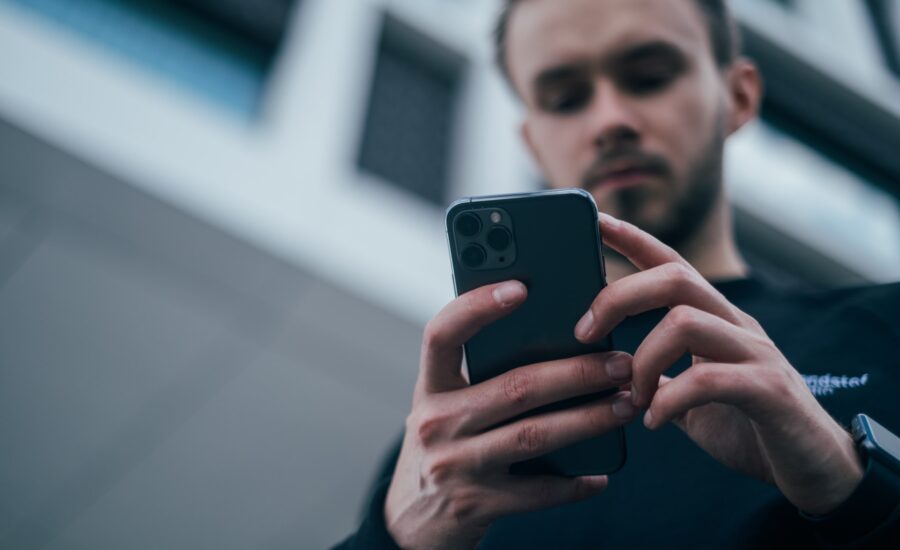 Photo by Jonas Leupe on Unsplash
The 2021 cryptocurrency market crash (from which, as of October, it has yet to fully recover), has prompted many crypto investors to focus on smaller, less expensive digital coins as alternatives to high-priced bitcoin and ethereum.
While the trend has created a wider demand for so-called "altcoins" as a way to get crypto exposure while avoiding violent price fluctuations, it has generated a particularly strong tailwind for one of them: cardano. Once little-known, this digital coin recently came out of nowhere to become the third-largest cryptocurrency, after bitcoin and ethereum. Its stratospheric rise has been fuelled in part by blockchain enthusiasts hunting for more climate-friendly options as the world becomes more aware of the environmental impact of crypto.
What is cardano and does it belong in your investment portfolio? Here's what you need to know.
What is cardano?
Cardano is an open-source Swiss blockchain platform with its own native coin called ADA. The cardano project was co-created by ethereum co-founder Charles Hoskinson in 2015, and launched in 2017. The open-source platform was created with a goal of building and running smart contracts and other decentralized protocols.
"You can think of cardano as the third generation in the evolution of blockchain technology, with bitcoin representing the first generation and ethereum the second," says Michael Zagari, an investment advisor in Montreal with Burlington, Ont.-based Mandeville Private Client Inc.
Cardano is the largest cryptocurrency to use a proof-of-stake (POS) blockchain. It aims to compete with its bigger cousin ethereum, and to a lesser extent with bitcoin, by offering a more secure and efficient network. 
"Cardano is focused on solving issues currently faced by bitcoin and ethereum, which are scalability, interoperability and sustainability," Zagari notes.
Bitcoin and ethereum run on proof-of-work (POW) consensus algorithms, which require an enormous amount of electricity. Cardano, on the other hand, uses a unique proof-of-stake consensus mechanism called Ouroboros.
Transactions validated through POW, like in the case of ethereum, involves working out a puzzle, which is time- and energy-intensive. A cardano transaction, however, is validated through POS, based on the number of coins a miner holds.
Buy and sell crypto on the CoinSmart digital currency exchange*
The POS protocol is designed to reduce energy expenditure to a minimum by eliminating the need for elaborate computation and intense power consumption, thereby making it "much more environmentally friendly, low on energy usage, and faster than its competitors to process transactions," Zagari argues.
Cardano's ADA also diverges with ether in regard to its monetary policy. Unlike ether, the supply of ADA is limited. Like bitcoin, whose supply is capped at 21 million, ADA's maximum supply is set at 45 billion, of which 32 billion coins are currently in circulation, according to CoinMarketCap.com.
Moreover, cardano's upcoming Alonzo Hard Fork upgrade will dramatically expand its functionality. "Alonzo will allow cardano to become a major player in the decentralized finance (DeFi) space by incorporating smart contract functionality, facilitating automated cryptocurrency lending and trading," says Zagari.
Currently, the booming US$100 billion DeFi industry is dominated by ethereum, but cardano promises to do it better.
Smart contracts are self-executing agreements that live on the blockchain. They can be deployed to automate the execution of an agreement,l and are used to verify and record transactions without the need for an intermediary.
"This long-anticipated Alonzo Hard Fork upgrade will bring forth a surge of interest and have developers strongly consider building their DeFi applications on the network," Zagari contends. The move could create a positive momentum and drive up ADA's valuation.
Is cardano a good investment in 2021?
The broader crypto market has rebounded since its stomach-churning crash in May 2021, which wiped $1 trillion in crypto valuations. ADA was one of the fastest to recover and has now far surpassed its May peak, while its bigger rivals are still trading well below their all-time highs.
ADA's year-to-date rise has been even more dramatic. The virtual tender was worth a measly US$0.17 at the end of 2020, but its price skyrocketed in 2021, breaching the US$3 mark on Sept. 1, making it the world's third-biggest cryptocurrency by market capitalization. While its US$84 billion market cap, as of Sept. 11, 2021, is roughly one-fifth and one-tenth that of crypto heavyweights ether and bitcoin, respectively, ADA has clocked a staggering 1,450% return for the year to date, dwarfing bitcoin's 55% and ether's 343% gains, according to Coinbase data.
Cardano's full decentralization earlier this year fuelled its appeal and price, better positioning it to take on rivals bitcoin and ethereum in the booming cryptocurrency market, says Nigel Green, the chief executive and founder of deVere Group, one of the world's largest independent financial advisory organizations.
"Cardano has come of age by becoming fully decentralized—meaning its parent company has handed control of the blockchain over to the community. We can expect it to attract more investors which will, of course, drive up its price," Green believes.
None of this is to say investors should disregard the usual investment riders. "Cardano is a promising investment for investors who have the ability to buy and hold for several years and who can also apply an ad hoc buying style," Zagari.
Ad hoc investing means making opportunistic purchases when investors see an abrupt 5% to 10% price pullback. It contrasts with dollar-cost averaging, where purchase amounts and frequency are automated.
"If you combine a buy-and-hold approach with a buy-the-dip mindset, investors could see favourable results," Zagari asserts.
Diversification is another key consideration. Those investing in digital assets must know one of the secrets of successful investing is spreading risk. "These investors will want their cryptocurrencies diversified, [which means] cardano is ultimately likely to eat into bitcoin's market share," notes Green. 
Cardano's resilience, low cost and broadening use cases make its prospects undeniable. It may be particularly attractive to investors looking for a bitcoin-like ride while generating asymmetric and outsized returns uncorrelated to traditional markets.
Increasingly, the appeal of virtual coins has been transcending demographic lines. As a reasonable portfolio strategy, it's gaining wider acceptance among both individual and institutional investors. "Baby boomers and Gen X, who own most of the world's wealth, are embracing the cryptocurrency revolution," says Green, adding this will serve to further bolster cardano prices in the longer term.
Zagari cautions, though, that the crypto market's hyper growth comes with extreme volatility. It's the nature of the beast. "If you do not need to access these funds for at least five years, cardano is worth the consideration for your portfolio," he says.
As for the portion of your portfolio that could be allocated to cardano, that would depend on how much of it you are comfortable keeping immovable or illiquid for a few years. "For most investors, that number should not exceed 10% of their total portfolio," Zagari notes.  
Buying cardano with CAD
For buying cardano, or any cryptocurrency, a brokerage platform or a crypto exchange remain the two most popular options. Canadian investors looking to gain exposure to cardano have a few choices in their own backyard. They could purchase ADA directly through one of Canada's homegrown crypto exchanges—CoinSmart, Newton, Wealthsimple, NDAX and others—that facilitate buying and selling multiple crypto assets, including ADA, in Canadian dollars.
There are some non-Canadian trading platforms—Crypto.com, Binance and Kraken—that support crypto purchase via an assortment of fiat currencies, including CAD.
Zagari warns: "Canadian investors cannot hold cardano inside their TFSA, RRSP or non-registered investment accounts. The easiest and safest way to buy/hold and convert crypto to other crypto holdings is through an exchange."
For personalized custody, cardano can be stored in a local software or hardware-based wallet. Indeed, some investors prefer the additional layer of security by moving their digital coins to cold storage—an offline safeguard with private keys to your assets.
No matter your preferred means of cardano purchase, you must understand the risk inherent in crypto ownership and diligently weigh the risk of loss of investment versus the potential payout before hitting the "buy" button.
What does the * mean?
If a link has an asterisk (*) at the end of it, that means it's an affiliate link and can sometimes result in a payment to MoneySense (owned by Ratehub Inc.) which helps our website stay free to our users. It's important to note that our editorial content will never be impacted by these links. We are committed to looking at all available products in the market, and where a product ranks in our article or whether or not it's included in the first place is never driven by compensation. For more details read our MoneySense Monetization policy .